Middlebridge 25th Anniversary Royal Event
20th / 21st September 2014
Gatcombe Park, Gloucestershire
Finally we can confirm publically that we have been officially invited by HRH, The Princess Royal to display our Middlebridge Scimitar cars at her home, 'Gatcombe Park', to celebrate the marque's 25th Anniversary.

Click here for full details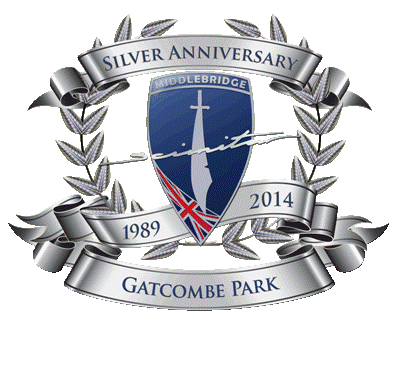 RSSOC National Sporting Weekend
Curborough Sprint Circuit, Fradley, Staffs. (Just off the A38.)
This is the Scimitar event of the year and if you enjoy all of the different variants, this is the one for you. Over the weekend there will be Sprinting, Auto-Jumble, Marque traders will also be there to lighten your load, Hundreds of cars will be on display and in the evenings there will be some serious drinking and good hearted banter in the Marquee.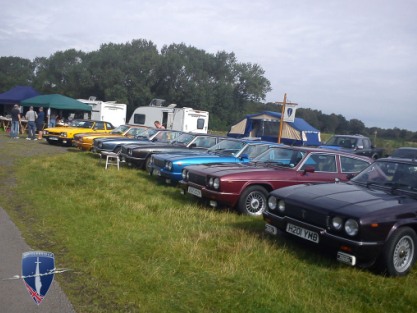 Saturday 13th September 2014
Barton's Garage, Beeston, Nottingham.
Many Classics turn up during the course of the day as the event is a 'come and go' as you wish, a relaxed affair. There will be cars, buses and trucks turning up. We, the M.E.S.S. usually stay on site until the afternoon when we then head for the Beekeeper Pub (Middlebridge local) with MB pictures displayed on the wall for some light refreshment. We then normally go on to the Lilac Grove factory and this year we are hoping to park in the factory grounds and hopefully have a tour of the site.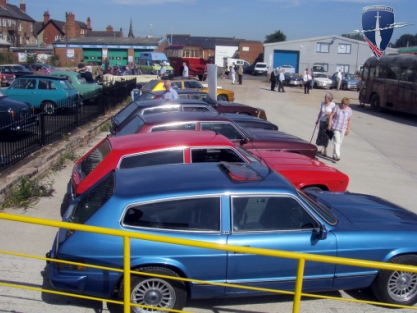 Sunday 14th September 2014
Nottingham (Market Square)
Once again the M.E.S.S. will return home to Nottingham to celebrate the Heritage weekend. We will meet up at the beautiful Market Square for the main event. The event is quite well attended MB wise and the cars all look great neatly lined up in the lovely Market Square Setting. One thing that always surprises us is the number of people born & bred in Nottingham that don't even know that the Middlebridge version of the Scimitar was made in Beeston. I guess we still have quite a bit of work to do on this front! Please Note - The Nott's HOD event is restricted to being static, it also requires Council permission to display with parking permits, (George is the man). It will probably be the last time we display on that particular site plus drip trays are essential!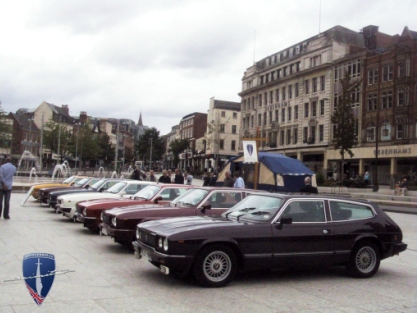 27th & 28th September 2014
Sywell Aerodrome, Northamptonshire
A truly unique event that combining Classic Cars, Bikes, Hot Rods, Drag Racers, F1 cars, Live entertainment, Auto-Jumble, Trade Stands, Funfair and of course Planes of all types. I am pleased to say that I did forecast this event to be the one not to miss last year and I was proved right. ;o)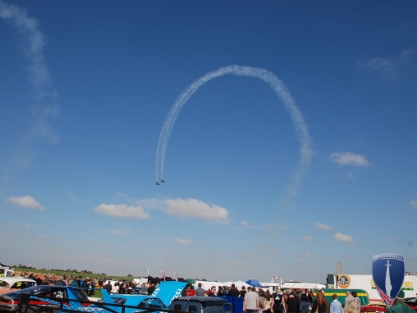 14, 15 & 16th November 2014
Details to be confirmed shortly