Middlebridge Prototype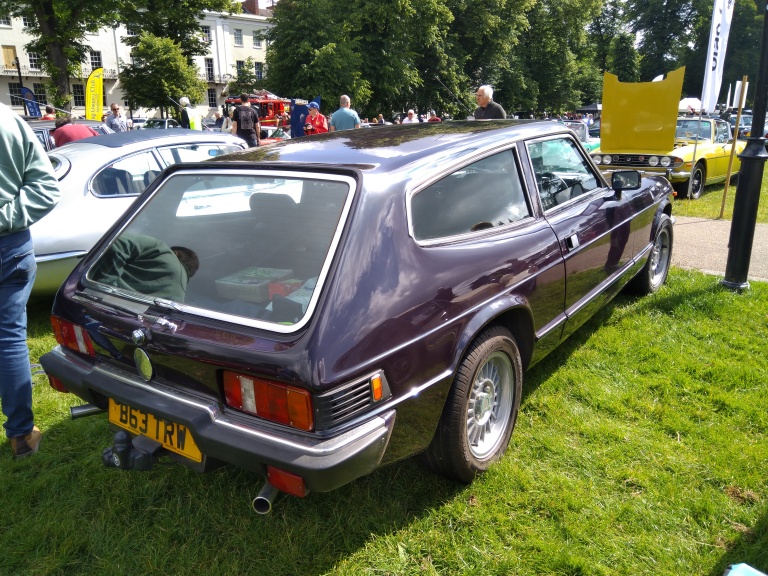 We have owned our manual Middlebridge Prototype since it was built by the factory in 1988 and have covered 162,000 miles during which it has never let us down. We feel from this experience that it is a dramatic improvement on the SE6b and have noticed that possibly from being lighter on the front end (by about 100lbs),we have only had to change the trunnions once. It has also averaged 30.8 mpg over the 28 years of ownership.

I wrote an article in Slice 112 after we purchased the car from the factory and also one for Sports Cars Illustrated which resulted in two new car sales and one second-hand after 6 club members had been out in ours.

Our car was included in Don Pithers books and a photograph is attached.

A brief description is given below.

This car started life as a SE6b with the 2.8 litre engine then was totally stripped down to the chassis It was then rebuilt including all the Middlebridge improvements and resprayed in PPG pearlescent paint - Antique grey gris mauve iris - by Middlebridge Engineering as the pre production prototype.

Over 400 improvements were made over the SE6B and having driven both a SE6B and a Middlebridge it is very different. The improvements included revised front and rear suspension with Bilstein shock absorbers and springs and incorporation of an anti roll bar at the rear following work by Harvey Bailey Ltd.(the suspension specialists ) Installation of the lighter and more powerful 2.9 EFI engine and 5 speed gearbox with a larger radiator to cope with cooling ( Ford insisted on this following tests in a climate chamber) a two stage cooling fan which is rarely on,a revised fuel tank for the EFI fuel system, angled exhaust pipes to reduce noise resonance off the rear glass and reduce rear screen dirt, an aluminum plate for the parking position of the rear wiper, better instruments and steering wheel, a relay protected wiring loom, two high performance blower motors to improve heating and ventilation, a modified front bib spoiler to increase air flow through the engine bay, extra sound deadening, 15 X 6J Performance alloy wheels with 195x65x15VR tyres, pearlescent paint, a stainless steel exhaust system, larger and safer tail lights and a high performance sound system. All the improvements were then incorporated in the production cars.

Please feel free to use the above to describe the Middlebridge cars more fully With regards Dan Mitchell [08/07]

This was one of the 25 cars that attended and lined up at the Middlebridge 20th Anniversary / re-union at the Curborough Sprint Circuit, Lichfield, 16/08/09, (for more info of this event please visit the history area of the site. [09/09]

EXTRAS:

MESS: Grille Badge, Individualised Handbook.