Middlebridge 8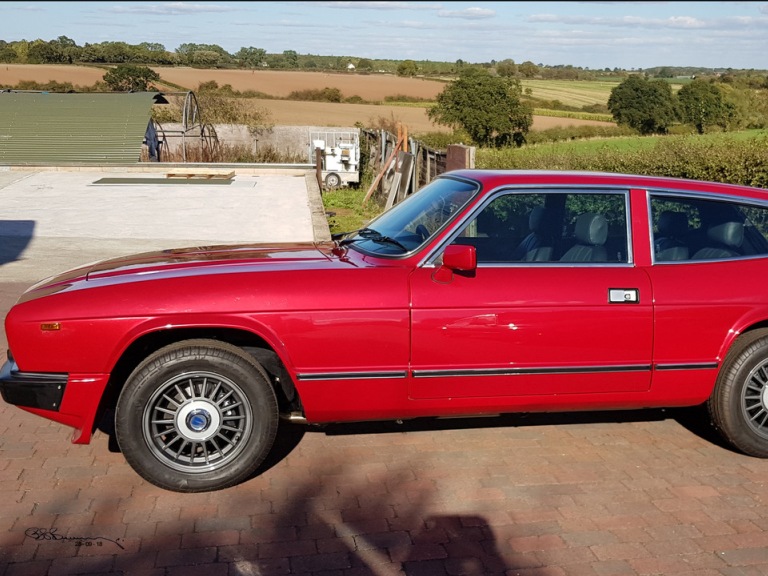 This 'unique Middlebridge car' was sadly kept in hibernation and has not seen the light of day for the past 19 years. The original owner asked his good friend to put the car into storage for him as his work kept him abroad ever more and more. The car was fitted with a 24 valve Cosworth BOA engine mated to a T5. It is muted that the Cosworth conversion was undertaken by Middlebridge themselves. The conversion does away with the usual restrictive emmisions control devices thus maximising the potential BHP. By all accounts she really flies.. ( I don't doubt it) :)

The reason the car stayed in hibernation so long was that the owner sadly passed away in China. [05.05.12] During her long term storage she has suffered with some of the usual micro-blistering to her lovely two-tone Grey bodywork but otherwise is in remarkably good condition just requiring some light re-commisioning work, an MOT and of course in time a paint job to bring her back to her former glory. [05.05.12] She is also one of only two Middlebridge that were ordered with two tone paint from the Lilac Grove factory. EXTRAS: 2.9 BOA Cosworth Engine, T5 Gearbox, Recaro Sports front seats, full harnesses.

[25.02.15] This unique car has a new owner who is determined to bring her back to her former glory, We are currently trying to determine the precise history and to confirm whether or not Middlebridge Ltd fitted the Cosworth running gear. I for one am desperately waiting to hear more and hopefully one day see this car in the flesh.

[25.02.18] Having been rescued from a rotten barn in Scotland, which Was in danger of collapsing into the stream running nearby. She had been entombed there for some 19 years before the MESS were notified if its existence and predicament. She left the factory in two-tone silver, one of only two cars painted in this style. It is fitted with the more powerful 2.9 Cosworth 24valve engine and T5 gearbox and as mentioned above the MESS are trying to confirm details of the original installation.

The original owner used this car specifically for road rallying and this could be why there was no fittings or bracketry for the rear seats, instead the spare wheel lived there. Unfortunately the owner died in China and the above story comes via his friend and who was also the Executor of the deceased's estate.

Having now seen the car I can confirm that she is now in "as new" condition, She has been professionally resprayed in Land Rover metallic red, the interior has been restored and the engine bay is, well, a work of art. (That's my personal opinion). ;o)

EXTRAS: 2.9 BOA Cosworth Engine, T5 Gearbox, Recaro Sports front seats, full harnesses.